Sick Kills $2000 clip contest.
CS:GO has arrived on GYG. Show us what you got.
Submit your gifs to the #sick-kills channel in the gyg Discord or post to twitter or instagram with the hashtag #sickkills2k. Winners announced on April 8th.
You can enter as many gifs as you like until April 1st. You can only enter clips made with gyg.
Tap the Share button on gif your game and Post to #sick-kills or tap the twitter icon and tweet with the hashtag #sickkills2k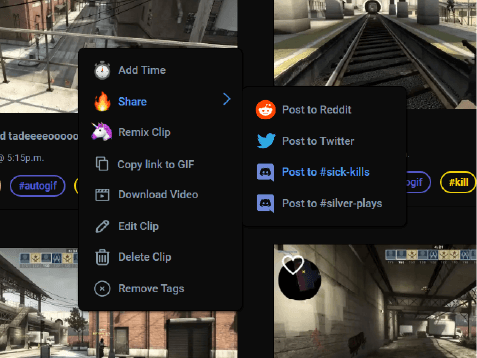 Winners will be selected exclusively by Gif Your Game.
We'll be looking for several factors to rate the clips including difficulty, creativity, originality, and community response. We will announce the winners on our CS:GO Twitter on April 8th.
Prize Breakdowns
1st place: $1,000, 2nd place: $500, 3rd place: $300, 4 Honorable Mentions: $50 each.
We're happy to help and it's a great place to connect with other Gif Your Game users.


Winners will be paid directly by Gif Your Game.