Submit your best bump and demolition gifs to the #Sledge3k channel in the gyg Discord or tweet your clip with the hashtag #Sledge3k. Winner announced on June 15th.
We're looking for the best use of demolitions and bumps! You can enter as many gifs as you like until June 8th. You can only enter clips made with gyg.
Tap the discord button on gif and Post to #Sledge3k or tap the twitter icon and tweet with the hashtag #Sledge3k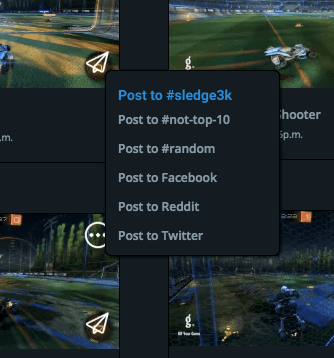 We'll select the 10 best and then turn over to Rocket Sledge to select the winner.
Don't know how to demo someone? Boy do we have a video for you!
Prize Breakdowns
1st place: $1,000, 2nd place: $750, 3rd place: $500, 4th place: $200, 5th place: $150, 6th - 10th: $80 each.
We're happy to help and it's a great place to connect with other Gif Your Game users.


Winners will be paid directly by Gif Your Game.